As a regulator in the sector, the Commission continued to process applications for water right licenses to prospective service providers.
Water demands have increased faster than population growth and currently more than one third of the nation's population live in basins that experience medium to high water stress
Climate change has increased the frequency of incidence of drought, flooding, groundwater overdraft, land and water degradation
The Federal Executive Council, pursuant to the Government Reform Agenda for the nation's Water Resources Sub-sector, in May, 2007 created the Nigeria Integrated Water Resources Management Commission. The Commission is charged with a primary mandate of making and implementing Regulations for the control and management of water abstraction, and discharges into Federal watercourses, water use and a host of water affecting activities in Nigeria.
To provide equitable, effective and efficient management of Nigeria's water resources without compromising the environment.
1. Definition of water footprint standard
2. Regulation of water resources development
3. Water resources planning and management
To be a world class water resources regulatory agency in Nigeria ensuring sustainable delivery of sufficient quantity and quality of water for all uses.
OUR LATEST NEWS
stay updated with our organization information
Water levels in Iraq's reservoirs and dams have reached historic heights, officials have told AFP, with…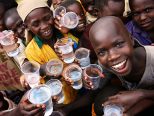 Water levels in Iraq's reservoirs and dams have reached historic heights, officials have told AFP, with…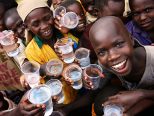 Water levels in Iraq's reservoirs and dams have reached historic heights, officials have told AFP, with…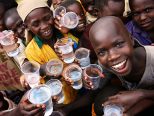 Water levels in Iraq's reservoirs and dams have reached historic heights, officials have told AFP, with…